We like to work together with Au Pair Hungary, because they provide us with motivated candidates that are well screened, so it is easy to find families for them that are good matching. The agency acts in a respectful and reliable manner, works hard and quickly on the administration, is there for the au pair and works very well together with us for anything needed by both au pair or family. We recommend therefore Au Pair Hungary without any hesitation.
Au Pair Support
My name is Jennifer Ellis, I have used Au-pair Hungary to supply my agency for many many years. They are very kind, understanding to all your needs. They make sure you are safe, well, and happy from the minute you start your procedure to make arrangements to become an au pair. I have many au pairs in the UK from Au-pair Hungary whenever there is any problem while you are working away from home they assist you always the same day, and continue to do so throughout your stay.
I work with them daily for many many years, they offer the best girls and they are the safest and best way to travel to learn another culture and language.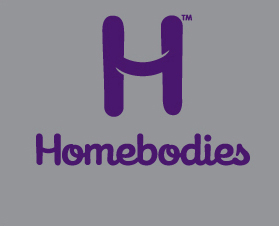 Homebodies have been working with Au Pair Hungary for many years. We have built up a fantastic open and communicative relationship with years of successful and happy placements.
The au pairs that Viki and Anett work with have been fabulous kind and fun au pairs who have fitted in really well as part of their host families. Au pair Hungary really look after all their au pairs and make sure they are offered excellent families who welcome their au pairs into their homes and treat them as members of their families.
Anett and Viki explain in detail to all their applicants what is expected of them as an au pair and what the programme involves. All their applicants are fully prepared and arrive with a fantastic  can-do attitude and have the best experience in the UK. 
Kind regards,
Lois Allon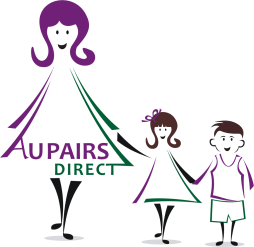 We have worked with Au Pair Hungary for some time, we have a good business relationship, their applicants are good and they are determind to make their placements in the UK work out well.  We look forward to many more years of successful placements!
Sarah Isaacs
Au Pairs Direct

It has been a pleasure to work with Au Pair Hungary over the last 8 years. The quality of their candidates is exceptional. Anett & Viktoria prepare their candidates well and provide good support to us as an agency and to the Au Pairs whilst on their placement with one of our host families.
Jamie Pullum – Company Director Busybee Au Pairs
I have always found on Au-pair Hungary Kft. a great teamwork where the communication was always excellent. They totally understand the needs from the families and from the Au Pairs. Their time to answer our emails with the doubts we had was always satisfactory and took our problems as theirs. They know which are the key factors for a successful placement and they try to put all their efforts on this. They manage very well the English language so we have never had misunderstandings. Au-pair Hungary Kft. is always open to our recommendations with regards locations of the host families, which ages of the children are the best for the candidates, suitable profiles… so they are not just an agency that places Au Pairs but people who know which is the right place for each candidate.
Eduardo de Miguel – MULTIDESTINO Youth Mobility Agency – Valladolid
I am working with Anett & Viktoria from Au-pair Hungary for many years now. They make a very good job selecting very well their applicants and sending good complete profiles.
And we are here, on the other side to send lovely and suitable families for you. Most of them are repeat clients. And all very carefully selected of course.
We also assist all the au pairs during all the stay and organize meetings with the other au pairs, Spanish lessons, excursions, etc..
If you decide to come to Spain as an au pair, you will really enjoy your stay!
Mag

It is a pleasure to write a reference on behalf of Au Pair Hungary Kft. I have known the agency for almost 3 years. The agency is working organized, trustworthy and professional. Hope this will happen again in the future, we need every time well applicable au pairs in Switzerland.
go 2 talk! – Heidi Koller
Legfrissebb élménybeszámolóink